Amazon coupons: what they are, how they work and how to get them to save on your purchases
Removing the Prime Day and Black Friday offers that Amazon has every year, possibly the best known in terms of discounts at this store are the flash offers and featured offers.
But what many people don't know about are Amazon's coupons, another way to save money that has gone unnoticed by a good portion of users, even those who use this service often.
Do not think that the offers that the coupons have are limited to the Amazon brand or others that are little known or of low level, nothing could be further from the truth, since you can find top-level products.
What are Amazon coupons?
Amazon coupons are discounts on certain selected products, which you must incorporate into the purchase so that you can save a few euros on the final bill.
These promotional codes, which last a certain time, are an extra way to save money and will be compatible with a discount that said product has at that precise moment.
When it expires, you should take advantage of it as soon as possible, since it may happen that it returns after a few days and the coupon is no longer operational.
You will have coupons for everything from home, kitchen, garden products, pets, office, school supplies, personal care and even a subscription to buy in this online store .
There are coupons that are only available to those users who have an Amazon Prime account.
How do they work?
The way to use them is very simple since all you have to do is, first of all, select the coupon you want and add it to the basket.
Then you must select the product that is associated with said coupon. At the time you manage the purchase, the discount that came with the code will become effective.
That's how simple it is to use coupons, something that, as you have read, is extremely intuitive and you don't need to say anything else to take advantage of their discounts.
How to get the coupons
If what you just read seems simple to you, then this part will seem just as easy.
In order to get the coupons, all you have to do is go to the coupon page that Amazon has.
Once inside, you will see a good number of them appear. When you choose the one that goes with the product you want to buy, you just have to click on Clip coupon and the coupon will automatically be in the basket for when you go to buy.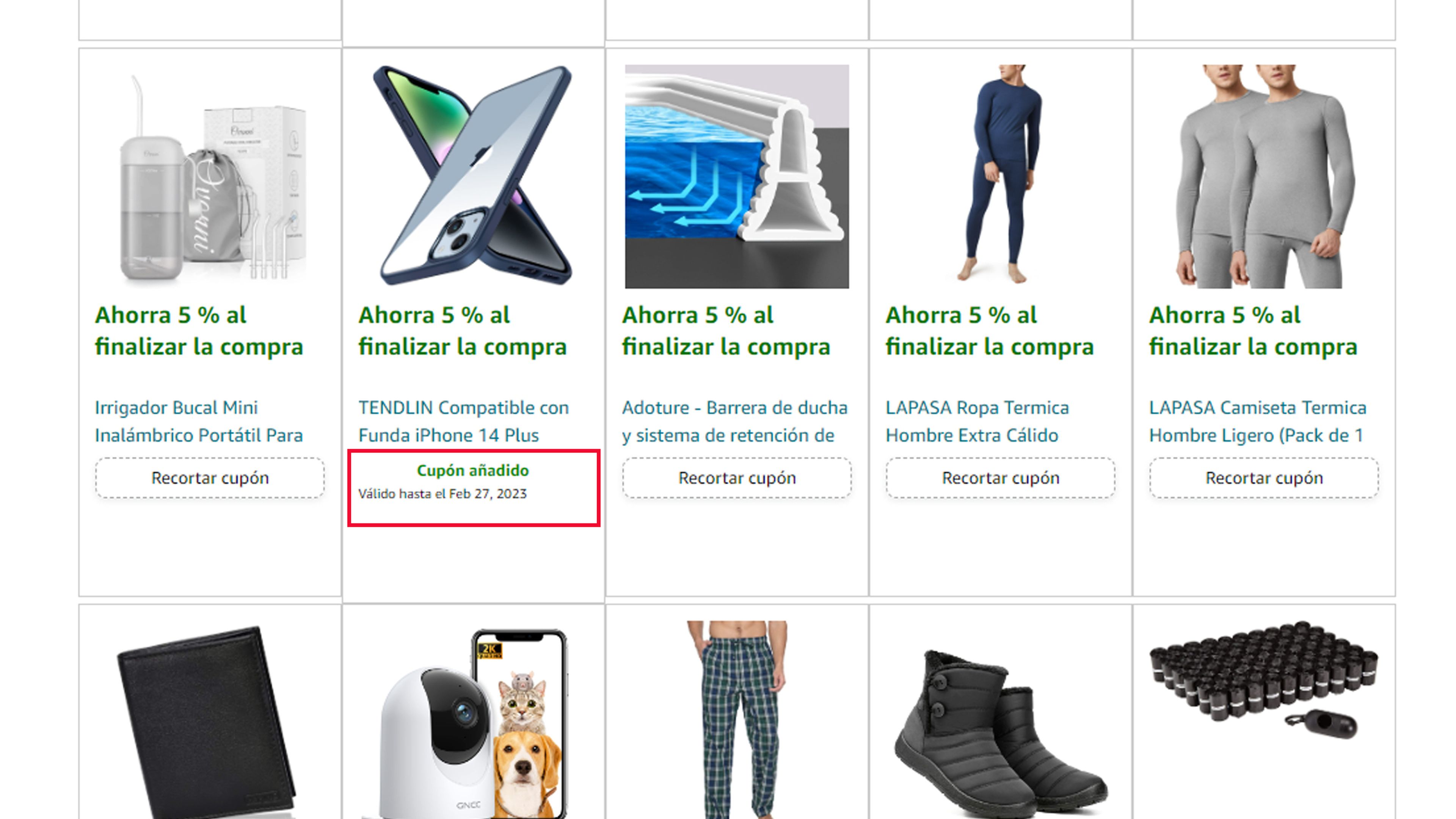 After that you must add the product that you want to be associated with that coupon to the Shopping Cart .
Then click on Process order and you will see how the discount is active in the final invoice for the order.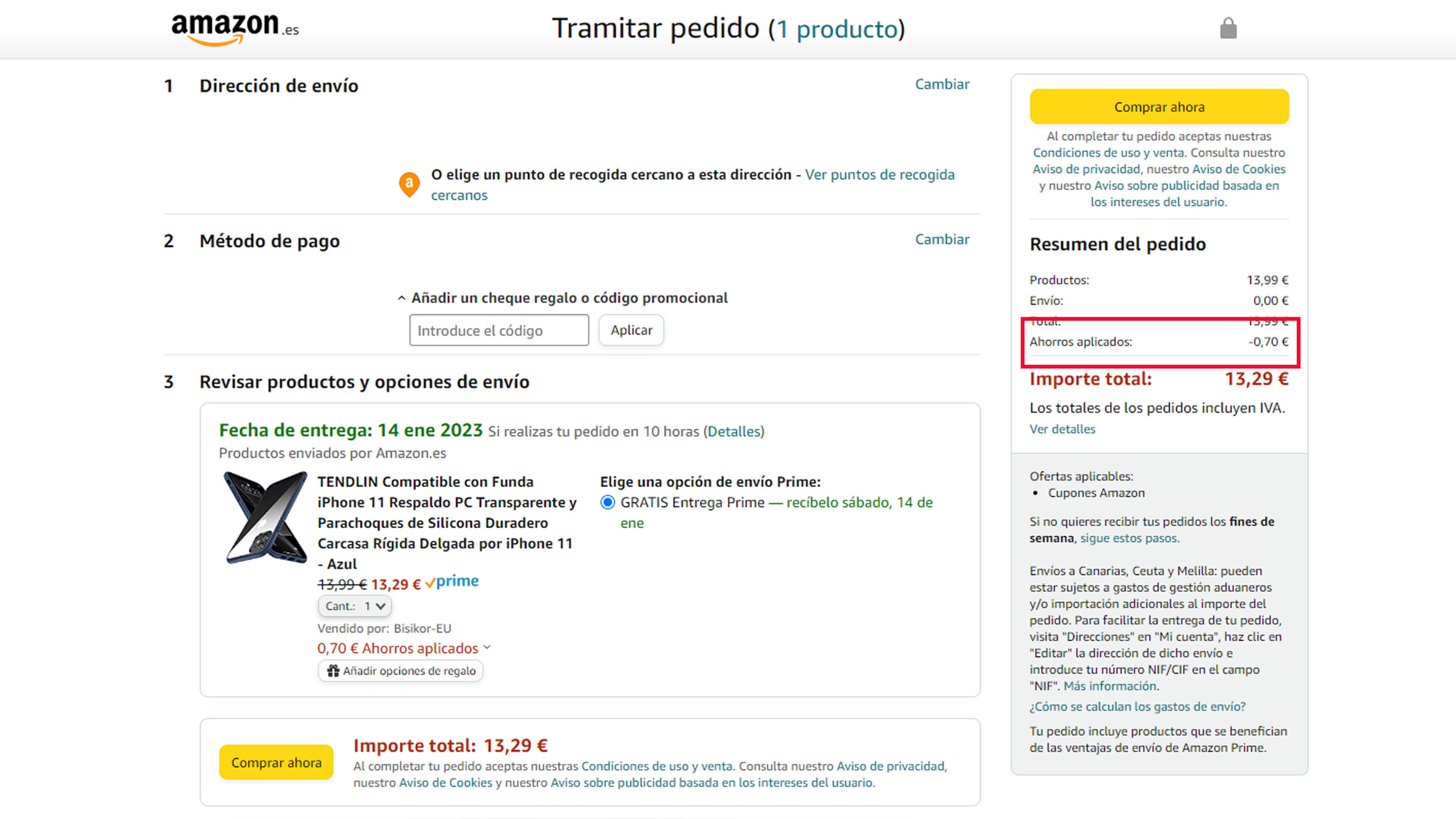 Now all that remains is to choose the address and payment method, just as you normally do on Amazon, to finally press the Buy now button.
As you have read, it is very easy and simple to get discount coupons on Amazon, a way to save additional money that has gone unnoticed, but that you now know and can use.